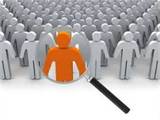 While on Instagram info sharing with a few of my friends, one of them decided to google the other's names. During his search he found his name pop up. So he clicked the link and it led him to http://www.instaprof.com. Where he found pics of some of the people he follows, and some of the pics he has liked. The thing is, he never directly gave them permission to post anything about him on the site. Being that in Instagram's policies they state:
We share this information with:
other Instagram users where you allow information to be public
social media services you tell us to share information with
people who help us provide Instagram to you
business partners, which may include advertising partners
businesses that are legally part of the same group of companies that Instagram is part of, or that become part of the same group
outside parties to comply with the law and legal obligations
Learn more in our Privacy Policy
Now off the back of your hand, tell me what companies you know who helps Instagram promote? Who you know that helps them advertise? Well we all know that Facebook is their business partner, because they were bought out by Facebook, and that statement alone should have you thinking. Did anyone know that facebook has face recognition on it for when you tag ppls faces in a pic. It's set up to give you the choices of those same ppl first the next time you post a pic with them in it and go to tag them. The entire software is banned in EU, but here in America you can turn the feature off.
If you do not know who the companies that work along with Instagram are, then you do not know where your info goes. Those companies can have the same policies, and being that you do not know what companies work along with them, you once again do not know where your info goes. This leads to companies being able to see your tendencies on things you like. They take those tendencies and market around them. Now when you go to other places online, you may start to see more advertising for the things your tendencies show you're more incline to like. You may not think this has an effect on you, but bare with me grasshoppers lol, let me break this thing down. When the major companies target you, cause that's who gets all this info, who have been on record saying that parts, if not all, of their products are harmful. You have to start asking yourself why would they sell you something that is harmful to you. why else would someone sell poison to you besides to poison you. It doesn't take a rocket scientist to figure this shyt out. The technology behind marketing and promotion is deeper than you think. They have done studies on what colors your brain recognizes, and the reason you recognize them. Let's take the color RED for example. Their studies show that we read the color RED as exciting, anger, sex, love, violence. It increases appetite, blood pressure, heart rate, and breathing. When put into play for marketing it grabs attention of both men and women. Now think of the color of your favorite fast food joint's sign. I bet there's red in the larger company's signs.
I know by now you're wonder WTF does this have to do with the title. When you use the major search engines, they collect data on your searches, and just like Facebook and Instagram, your info is now everywhere. They will say it is better on market research on how blah blah blahhhhhhhh. Save the bullshyt!!! Your info is used against you. The government wants to know everything you do so they can come up with studies to control you. If they know you're tendencies, they know what buttons to push. It is no secret that our government is not to be trusted. They now have laws where they can go read your info online without your permission, read up on the Patriot Act. If you are not doing anything to harm others, what you do in privacy should be your business without someone looking in without your permission. If you wanna do any harm to yourself, that's your right of being human. You're suppose to be in control of YOUR OWN LIFE. Too bad that is not the society we live. We live in a society where the leaders feel they should control every aspect of your life, EVEN HOW YOU THINK!!!
So within the dialogue we were having about our pics on other sites, someone mention START PAGE SEARCH. I asked what was it, and she answered saying it was a new search engine. One that did not keep your info, nor IP address. But I wont tell it from my words, I'll let their policies speak for themselves.
Privacy Pol
icy
In short:
Startpage does NOT collect or share ANY personal information!
The longer version:
Startpage is strongly committed to protecting the privacy of its user community.
This privacy policy details the - very limited - information Startpage.com ("Startpage") may gather and our disclosure policy.
IP Addresses
The IP address that is associated with your search will NOT be recorded.
(The only exception is for "abusive" (automated) queriers that rapidly submit many queries to Startpage in a very short time.)
Data Collection
We don't collect any personal information on our visitors. Nada. Zilch. Zero.
When you use Startpage, we do not record your IP address, we do not record which browser you are using (Internet Explorer, Safari, Firefox, etc.), we do not record your computer platform (Windows, Mac, Linux, etc.), and we do not record your search words or phrases. In fact, the only information we do record is an aggregate total of how many searches are performed on our website each day (a measure of overall traffic), and those overall traffic numbers broken down by language.
Our zero data collection policy protects your privacy, since your IP address, browser, and platform information can be combined with other data to uniquely identify your computer, your location, or you. It is also important not to record search terms, since they can convey personal information as well. (Think of someone entering their own name and/or social security number.)
Cookies
Cookies are small pieces of data that are sent and saved to your computer's hard drive when visiting sites.
Startpage uses only one anonymous cookie called "preferences". This cookie is to remember the search preferences you saved for your next visit. It expires after 90 days.
You can choose to accept or refuse cookies by changing the settings of your browser. It should be noted, however, that your Startpage.com preferences will not work properly if your cookies are turned off. It is possible to accept cookies from selected sites only.
You can periodically delete cookies from your computer's hard drive, clearing out all historical data that may have been saved from your previous web surfing. If you delete cookies, you will not be recognized as a repeat visitor or viewer when returning to a site.
To promote a cookie-free internet, Startpage has recently launched a URL generator which eradicates the need for setting a cookie. It remembers your settings in a privacy friendly manner. It can be found at the bottom of the SETTINGS page.
External Links
As a search engine, and as an advertising publisher, you will find various links on our site, including but not limited to search results and sponsored results. These sites are owned and maintained by independent companies, over which Startpage has no control, and who are not covered by this privacy policy. Startpage is not liable or responsible for the content of these sites, or their collection of information and its use. Please note that this privacy policy applies only to the Startpage.com website.
Email addresses
When you send comments, questions, suggestions, or feedback to Startpage via email, and include an email address and/or contact information Startpage may use this information to respond to you. Startpage will not sell or disclose your contact information to any third parties. We may, however, very occasionally send emails to our users regarding Startpage company information. This service is opt-in and includes the option to unsubscribe.
Children Under 13 Years of Age
In light of the concern over protecting children's privacy online, Startpage does not knowingly request, collect, or share personally identifiable information from users under the age of 13.
Information Sharing
Startpage does not share personal information with any third party search engine or the provider of its sponsored results. Click here for details. Startpage only shares personal information with third parties when obligated to do so by law (e.g. official court order or subpoena), or to protect against imminent harm to the rights, property or safety of Startpage, its users or the general public as required by law.
Operator
Startpage.com is owned and operated by Surfboard Holding BV, Postbus 1079, 3700 BB Zeist
The Netherlands. Representative for the Privacy Policy is Robert E.G. Beens. ( robert@startpage.com )
I feel I've found me a new search engine. I'm working to get disconnected from the matrix as much as possible. Every little bit contributes to me having more and more control over my mind and ideas. I pray this info can help someone else, as it has done for me. Please feel free to share this, well you better share it if you decide gonna use START PAGE'S SEARCH ENGINE
Last edited by Raspy Rawls on Mon Dec 24, 2012 1:39 pm; edited 1 time in total